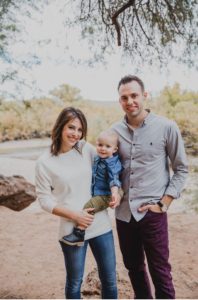 I have lived in the valley since 1998.  Although I was born in Southern California, Phoenix is my home. I've been blessed to have the opportunity to live and sell real estate in every corner of the valley of the sun.
When I'm not working, you'll find me in the kitchen trying  new recipes, working on home improvement projects around the house, or getting in a round of golf.
As a top producing real estate agent at HomeSmart, I represent clients in both buying and selling of property. It's my goal to not only help you buy and sell property, but to make sure you get the most beneficial deal possible.  As an active member of the Phoenix Association of Realtors® I have a fiduciary responsibility to represent you and your best interests.  I fight hard to get you the absolute best deal possible.
With my Results First Approach my goal is to save or make you money, period.  Along the way, I enjoy teaching my clients about the real estate process (if they want to learn of course) . With a customer service background, I always make sure to keep in constant communication with my clients. Buying and selling a home is a big step to take, and you should always know exactly what's going on with your transaction. Good customer service seems hard to find these days and frankly, there is just no excuse. My aggressive home selling strategy and customer service is a proven one-two punch you'll want on your side.