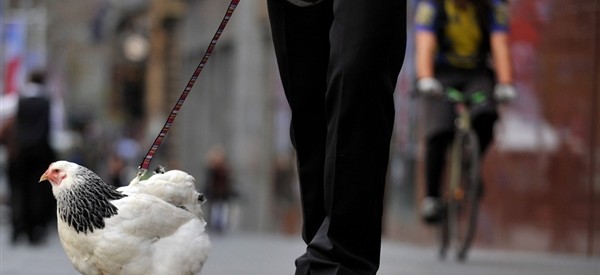 Urban Backyard Chickens in Phoenix
---
Urban chickens, yes they are a real thing!  Urban chickens are gaining popularity among city dwellers in Phoenix.  We're talking clucking, egg laying real backyard chickens. No longer just confined to a farm, the popularity of home grown chickens is real and it's here to stay. So what's the deal with these chickens? Is it legal? Can anyone have chickens? Why is this trend gaining so much steam? Welcome to the urban chicken scene of Phoenix (it still sounds silly just saying it.)
Are chickens in the backyard legal?
Chickens are governed by the city in which you live in. There are different rules in each city around the valley. For today's discussion, we're talking about the city of Phoenix, where these backyard egg-layers are most common. By the city of Phoenix ordinance G-6139 8-7 regarding Poultry and Rodents, you ARE allowed to keep chickens at your residence.  But, you MUST follow the rules regarding poultry if you want to keep in good terms with the city (and your neighbors for that matter).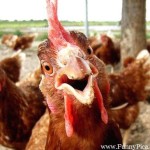 The first rule to follow if you are going to have chickens – chickens must be kept in an enclosure that's at least eighty feet from a residence.  However, if you do not have that kind of room, you MAY get written permission from the residents consenting the birds within inside 80 feet from EACH residence you are within distance from.  In other words, you better check with your neighbors and have them OK it.
The second rule here is no more than a maximum of TWENTY chickens here for anyone on one-half acre or less. Each additional half acre, you are allotted 20 more chickens, that's a lot of chickens…
Now – the biggest concern for residents in Phoenix is a not necessarily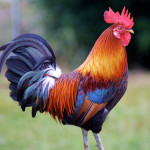 the female chickens, but a male rooster. But fear not, the city ordinance allows NO male poultry on your residence.  There's two exceptions here -#1 if the rooster is incapable of making vocal noises that can disturb the peace.  I'm not sure these actually exists, but hey, it's in the rulebook. The 2nd exception is if you are agriculturally zoned.
To read the official rules from the city, take a look here: http://www.codepublishing.com/AZ/Phoenix/frameless/index.pl?path=../html/Phoenix08/Phoenix0807.html 
Why have chickens?
Is the buzz about backyard chickens just because it's popular?  Or are people REALLY enjoying the benefits of the birds? There are some perks to backyard birds besides the obvious fresh eggs!
Easy and inexpensive to maintain
Chemical free bug and weed control
They produce egg-cellent (sorry, I had to) fertilizer
Fun and family friendly pets that can actually have personality
Where to get baby chickens in Phoenix?
If you think chickens might be fun for you and your family, there's a couple places to get your new feathered friends.
The Stock Shop
6615 Thunderbird Rd., Glendale, AZ 85306
623-487-9277
thestockshop.org
Try taking a look at the classified at http://www.backyardchickens.com/f/53/chicks-1-day-to-8-weeks-old or even do a search on craigslist and you'll find plenty of chicks to buy, from $5-$25 each.
So are chickens the new dog? Until I can get a chicken to sit and fetch, I'm not going there, but they are an interesting and inexpensive pet choice that could work well for some. Make sure to check with your neighbors first, and secondly check with your Home Owners Association before you buy your new pet chickens!
For more reading on preparing and caring for chickens, take a look at http://www.backyardchickens.com/a/how-to-raise-backyard-chickens-in-your-city-the-basics-of-raising-chickens .