Market Breakdown
---
The real estate market is an ever-evolving landscape, influenced by various factors that impact both buyers and sellers. In this article, we will delve into the very interesting reasons behind the current state of the market. By examining key metrics we can better understand the emerging dynamics of how new home sales, re-sales and rentals are all intertwined and greatly affecting buyers and sellers decisions. Let's dive into the numbers and explore the story behind them.
Re-Sale Market
The re-sale market (previously owned homes) has shown signs of recovery but continues to face challenges, as is evident in the data. In June there were 7,665 closed transactions, with a median sales price of $470,937. While the median sales price experienced a 3.3% decline from a year ago, there has been a positive uptick of 1.6% from the previous month and 7.1% increase since the December low. These figures suggest a slower, but steady recovery in prices, although they still remain lower than the all-time median high of $490k in May 2022. At the current trajectory, that would have us surpassing the all time high in just 3 months from now – However the summer slowdown will likely mean less growth during the next couple months.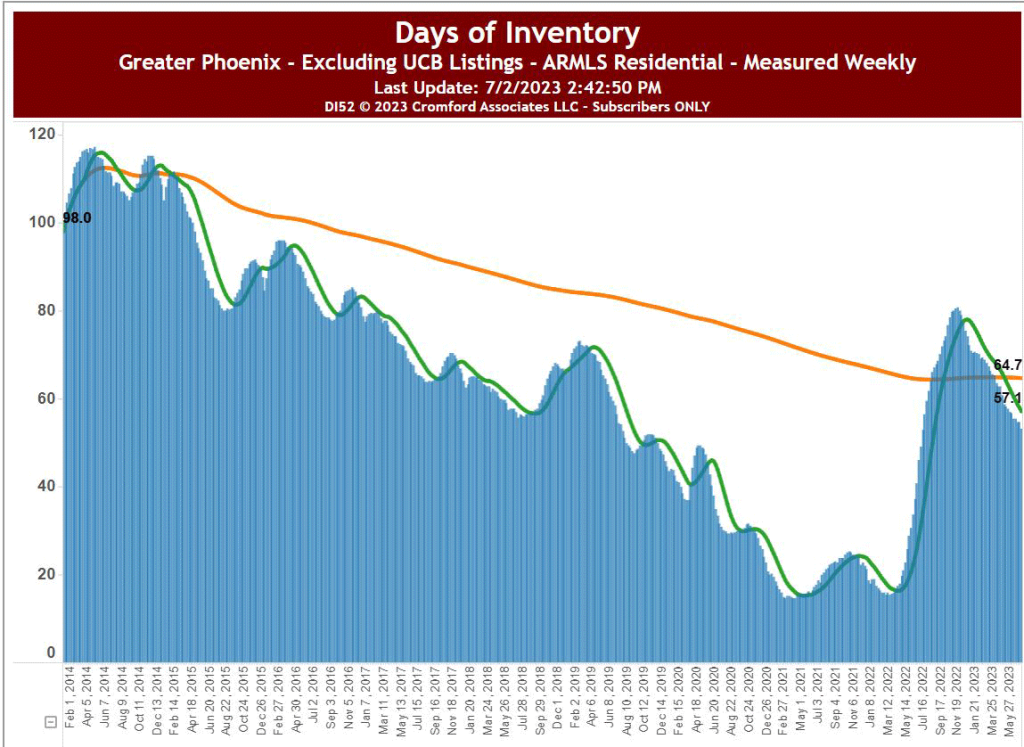 The re-sale market continues to grapple with low and further dwindling supply paired with lower than average demand. This is easily measured in reduced transaction counts. However, there are plenty of indications of resilience as prices are recovering from their December low.
New Home Market
In contrast to the re-sales market, the new home market has showcased a more robust outlook. New home sales have experienced a remarkable growth rate of over 8% compared to the previous year. The median sales price for new homes stands at $519,101, reflecting an increase from the previous year. It is noteworthy that the median sales price has consistently remained above $500,000 since May 2022, indicating sustained demand and value in new builds.
Market Share
When comparing market share, new homes have seen a notable increase in their presence. Currently, new homes account for 21.6% of the market share, a significant rise from the 16.2% market share recorded during the same period last year. This shift highlights the growing preference for new constructions among buyers, driven by the allure of modern amenities, customization options, and discounted builder financing incentives.
Now that a whopping 1 out of every 5 homes sold is a new construction home. The large majority of new construction homes are never put into the MLS or public syndication channels. Make sure you work with an agent who is aware of the new construction inventory available, and not solely relying on MLS options.
Rental Market
In the rental market, overall prices have stayed steady since the beginning of 2022 but there is a bit more to the story. The most notable difference occurs between apartment style rentals and single-family homes. Apartment style rentals have increased 13% in average cost since January 2022, whereas single family homes have actually decreased by 2% in the same period. The most influential cause for this is the accidental landlord scenario playing out, where homes that were never intended to be rental homes are coming on the rental market, greatly increasing the available supply. This indicates there are more rental homes than renters for them, therefore keeping the prices in check.
A high amount of multi-family housing (apartment) permits have been filed recently, which could help stabilize apartment style rental prices when all these new complexes begin leasing, but only time will tell.
Foreclosures
Notices of trustee sales (early indicators of foreclosed homes) remain at an all time low. Homeowners have more equity than ever before, and there is not one inkling of an indication that increased foreclosures are coming to the housing market. With the amount of low supply on the market, if there ever were an increase in foreclosures, it would actually be a welcome opportunity for buyers and fairly quickly absorbed into the market.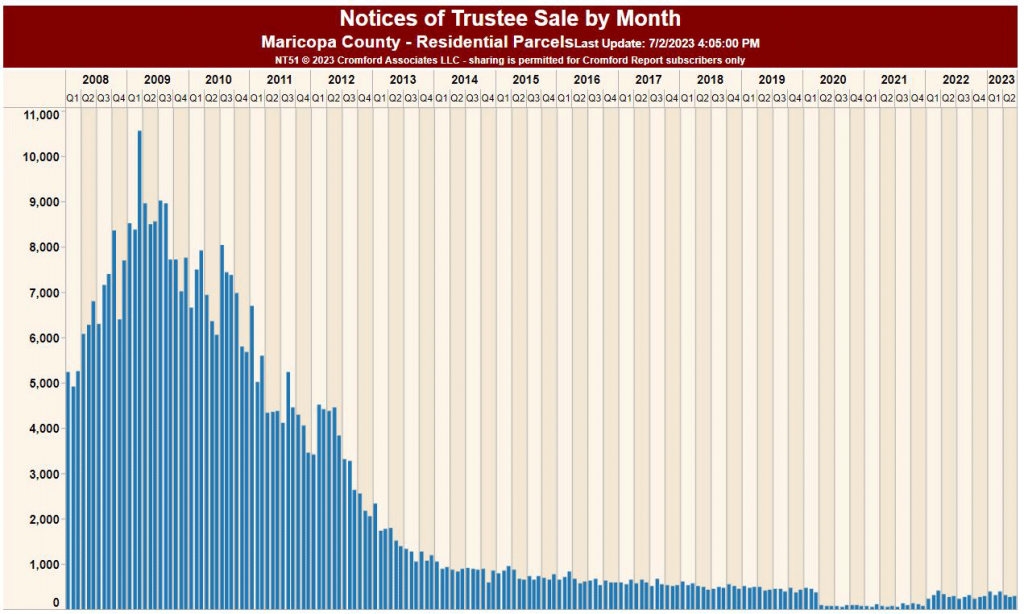 As always, different sub-markets, price point, neighborhoods and zip codes can vary greatly in their market conditions. Feel free to ask how the market outlook is in your area and I'd be happy to provide more details.