Home Improvements to Increase Value
---
Springtime is almost here and it might be time to start thinking about tackling some of those overdue home improvement projects. Not only will improvement projects make your house look better, but key updates will substantially increase the value of your home and provide you with a great ROI. But which projects are the most worthwhile to do and will provide the most added value?
Kitchen and Baths
If your house is a little on the dated side, think Kitchens and Bathrooms as your areas to focus on. These two areas are always going to provide the most substantial return on your investment. Painting old cabinets and adding/updating the hardware, for example, is one of the quickest and simplest ways that almost anyone can add value to their home over a weekend, and with very little cost outside of your time. Make sure you do a little research on the proper paint and prep required for your cabinets. A sloppy job won't add the value you are looking for! Pay for a pro for a top notch finish that will last for years.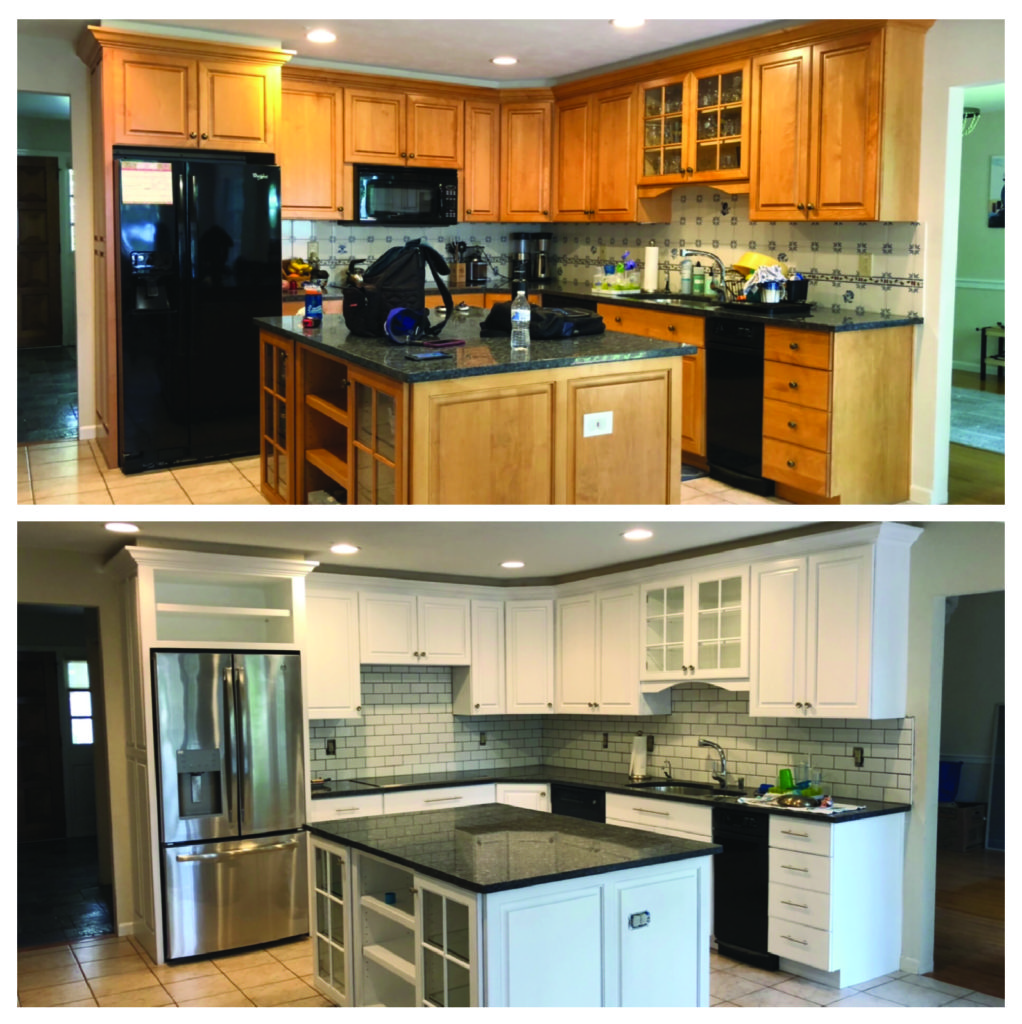 Update the appliances, and add some nice new quartz countertops, and you can really start putting together a kitchen refresh that you will love, not to mention adding substantial value to your home. On average a minor kitchen remodel can recoup 82% of the cost of the initial investment, not bad!
Flooring
Updating flooring in a home can make a HUGE difference in the perception of your entire home. Have you ever heard that shoes set the tone for an outfit? Well, flooring is the shoes to your home, nice flooring will lift up the quality of the entire home.
Kitchen, bathrooms and flooring already looking good?
Even though some older homes have been completely remodeled, they retain the original windows which are inefficient at holding temperatures inside a home. Newer double pane and energy efficient windows can not only lower your utility bills, but will provide on average a 79% return on investment of your initial cost.
Paint
The lifespan of a coat of interior paint can vary quite a bit. I've seen 1 year old home that look like they've had ten years of living (what were they doing in there!?) and a 10 year old home that looks like it's had just 1. A fresh coat of paint can do wonders for tired, dinged up walls, or maybe you have some once trendy color choices that have aged poorly and are ready to put to rest.
Exterior paint is another low cost high return investment. The architectural styling of (most) homes in Arizona has really not changed tremendously over the last 20-30 years (Stucco exterior and concrete tile roofs) As soon as you add a fresh exterior coat of paint, the home instantly feels newer by a decade.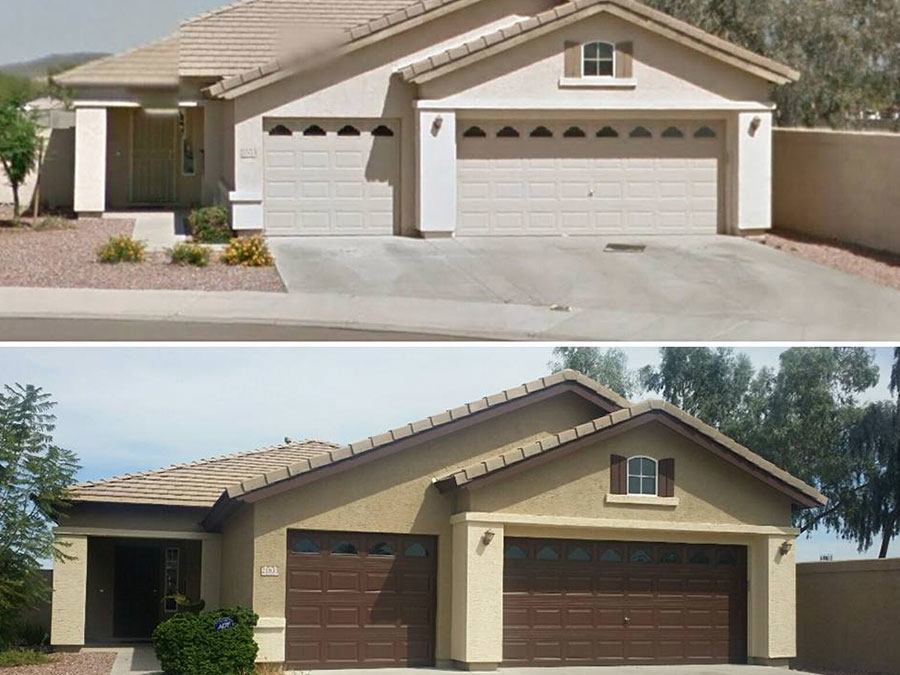 Backyard
Backyards are such a blank canvas, how you finish yours can really affect the value of your home. Since this space is used totally differently by everyone, there's not a right or wrong way to design a yard.  However, there are a few features that make buyers eyes light up that can help boost your home's value.
Adding usable patio space is amongst the best return for many backyards. With home builders including modest patios as a standard, extending additional hard surface is going to not only add value, but tremendous usability to a backyard. After all, people move to Arizona for the weather so having a functional outdoor space is essential!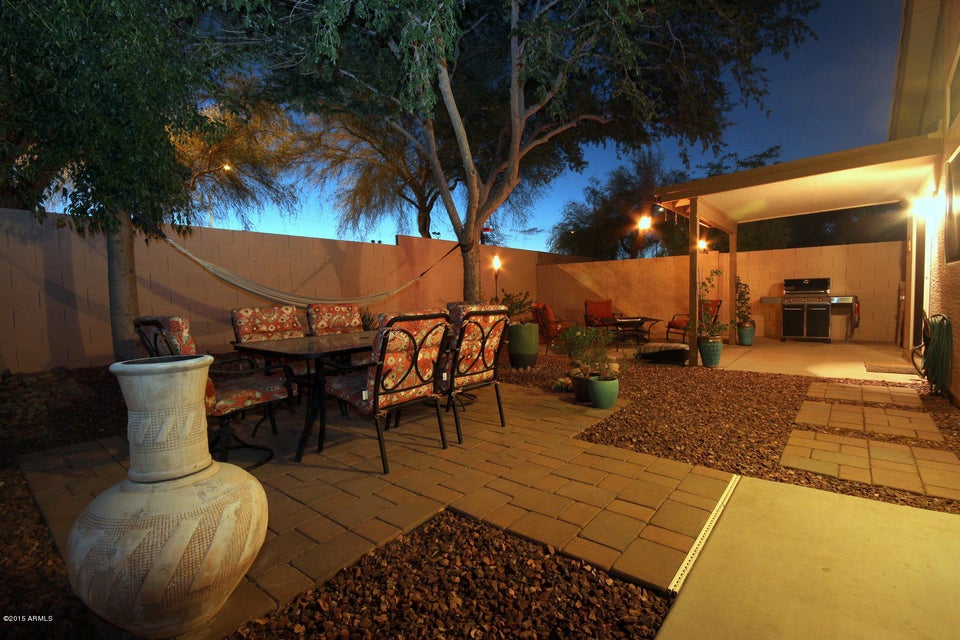 You might be thinking that adding a pool is the great way to boost value in your backyard, but not so fast. While it certainly DOES add a lot of value, it's not something that has a high return on investment since the cost to install is so high. If you plan to stay in your home for many years and plan to enjoy the pool, that's one thing, but certainly don't add a pool simply as a way to sell your house for more money.
One last thing to keep in mind, is that the exact ROI you get is based upon the current condition of the feature. For example, let's say you have tile flooring that's 10 years old and still in good shape. Replacing it might not get you a great return on investment versus someone whos flooring is a super dated, a major eyesore and in disrepair- even though the costs are equal. There's a fine line between making changes that you want personally, and doing them to increase your value, but why not do both at the same!