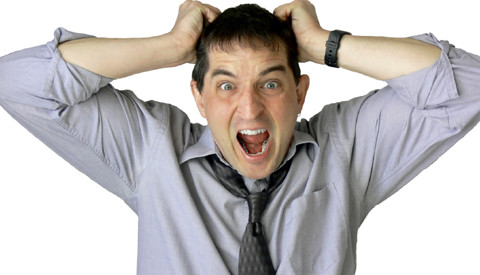 Why didn't my Arizona house sell?
---
A question often asked by desperate valley home sellers who just can't seem to land a qualified buyer for their property.  So even in a market like today's where some properties are seemingly selling at breakneck speed, why are there dozens of listings expiring every single day?  In reality there are only a few reasons that this happens.
Price
The obvious and most commonly assumed response is price.  Price is huge, make no mistake.  In fact depending on how you look at it price is the ONLY reason that homes don't sell.  No matter what shape or location, there is a price that someone is willing to pay for it, but who wants to just give their property away for pennies on the dollar?  Not me!  The secret here is not about just lowering and lowering the price until someone finally buys the property.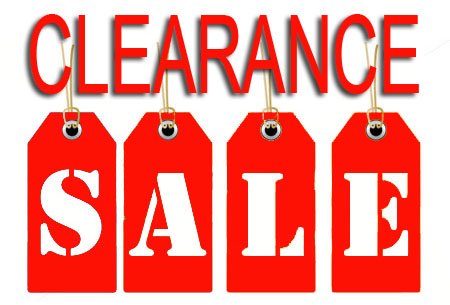 It all starts when the property is initially listed.  A proper listing price is key to procuring a buyer quickly.  Price too high, and you will turn off buyers that would otherwise be interested in the house.  Too low, and people might think there is something wrong with the property.  Finding the sweet spot that stirs up excitement in the most amount of buyers and are willing to stop what they are doing and RUN to come see the property because of the value perceived– that's where you want to be priced. More often than not, you'll end up getting close if not full asking price when this strategy is executed properly.
95% of homes should be listed with this approach if you ask me.  Only in very rare circumstances where there are NO comparable properties and properties are extremely unique would I suggest a higher listing price and see how the market reacts. The fact is, the most traffic you will get with your property listing is within the first 2-3 weeks.  After that, your exposure drops exponentially.
With a high listing price, by the time you eventually lower the price to market value, you have been on the market a long time and home searching buyers will assume there must be something wrong with the property.  This leads to a frustrated seller, low-ball offers, and a lose-lose situation.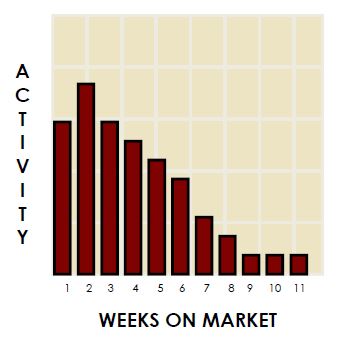 The Wrong Real Estate Agent
Sometimes a property doesn't sell because the wrong real estate agent represented the property.  This doesn't necessarily mean that the agent is a "bad" agent, but they didn't do what it took to get the job done.  There are two pieces of this situation. The first mistake agents make is NOT consulting with their clients on how to get the home staged and get it market ready.  If you are hiring a professional, you should be able to listen to them and take their professional advice and accept the changes.  This sometimes means a little bit of work and effort on your part.  At the end of the day, trust that these changes will allow you to sell quicker and for top dollar, and it will be well worth your time.
Maybe these real estate agents think they are insulting their clients, or maybe they just don't know any better. A good agent knows what buyers in today's market and price range are looking for.  Being able to present the subject property to appeal to those buyers is hugely important. This applies to de-cluttering, staging, getting professional photos and other small changes for maximum impact.  Read the full article on staging and how to PROPERLY prepare your house for sale HERE.
The second issue with having the wrong agent comes in the place of not presenting your property to the right people and not being able to bring in buyers.  Many "powerhouse" agents out there have made a name for themselves simply because they have lots of signs in their yard.  What you may not see, if that most of these agents have WAY more expired or cancelled listings than others.  This is because they simply don't have the time to dedicate to YOUR property.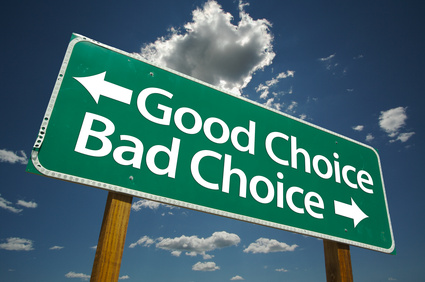 Think about it, if you are paying good money for an agent to sell YOUR property, do you want them also selling 3 other of the competitions homes on the same street?  Where does their best interest lie at this point?  Selling YOUR home or selling ANY home they can?
Most people don't realize it, but there is a big difference between a good agent who proactively markets your property and stands up for your best interests vs a "post and pray" agent whose main goal is to post as many signs out as they can and pray that half of them sell on their own.  It's not difficult to see that these agents are against your best interests and are far more likely to result in an unsold property.
Get Fee Information   Search the MLS