How To Get Top Dollar When Selling Your Home
---
*Download the complete and detailed home sellers checklist here: Home Seller To Do Checklist*
Prices go up, prices go down, trends come and trends go.  In the ever-changing landscape of Real Estate there's a lot of variables, but if there one thing that never changes it's this: Home Sellers all share the same goal – get the most money possible from the right buyer. If every seller has the same goal, why do so many fall short? Why do so some owners sell for under market value? The answer can be summed up in one word… Execution.
First, a disclaimer – Like most things in life, selling a home for top dollar is easier said than done.  To achieve great results you must set yourself up for success!  There is no  one single silver bullet but there is a concept to follow that can lead to success. This does not rely on one single person, but a team and joint effort between homeowner and Real Estate professional.  Unless you keep your home in museum-like flawless condition 24/7, there is going to be some effort in order to sell for TOP dollar. Follow these guidelines and you'll be on your way to making sure you sell your property for the highest possible price.
Clean
I wish I didn't have to keep bringing up cleanliness when it comes to selling a home.  The truth is a clean home can add perceived value to a home buyer.  Walking into a clean home does quite a number on subconscious minds of a home buyer.
Think about all the senses that are affected with a sparkling clean home.  When you walk through the front door, you smell….nothing! At least that's the goal.  However, cleaners and fresh paint are leaps and bounds better than pet dander or stinky trash.
Inevitably you'll touch parts of the house.  You may open drawers or the refrigerator, or run your hand across the counter top to feel the surface.  Anything dirty or dusty isn't going to help seal the deal for the buyer.  Keeping surfaces clean and debris free is important
Let's not forget about sight.  A clean home is more attractive, feels bigger, and gives the buyers a sense that everything on the home is well kept.  If there is an inch of dust on the baseboards that's been neglected, there is a good chance there are other parts of the home that have been neglected too. Cleaning the windows make a home brighter and feel larger.  No one (well, there may be a few out there) prefers a dark and dingy house.
Stage
Staging is one of the best ways to help increase the perceived value of a home, not to mention help sell it quicker. In fact, I wrote an entire article about it to help you REALLY get the most our of your staging efforts here. There's two types of "staging" to know about.
Staging an empty house – Consider using a staging company to stage your vacant home. Vacant homes have a few things working against them.  They often feel stale and lifeless.  We want to make a home appear inviting and feel like a home. Adding strategically placed furniture will allow buyers to picture how a room should feel and will feel much more welcome.
Additionally, unfurnished homes make it easier to pick out the flaws of a home.  While every home will probably have some flaws, we don't want to have potential buyers dwell on it. Adding furniture draws the eyes to the right place and helps the buyers see the big picture.
Staging a furnished house – Staging a furnished house doesn't mean replacing your furniture. It just refers to decluttering and rearranging what you have.  For example it may seem silly to move a sofa 90 degrees, but if it creates a more inviting and better flowing floorplan, buyers will appreciate the space better.
When we live in our homes we allow a lot of "stuff" to accumulate.  This stuff disappears to our eye because we see it every day.  When you have too much stuff it becomes distracting to buyers.  Believe me when I say a lot of buyers can NOT see past your stuff, so do yourself a favor and declutter.
Hire the right Realtor
Now that you have an idea of what YOUR job is, you need to make sure your professional partner in this transaction will pull their weight as well. Here's another time tested saying that applies – Realtors are not all created equal.
Here's a spin on the classic Jeff Foxworthy bit "here's your sign" you hired the wrong realtor.
If your listing photos look ANYTHING remotely close to this, here's your sign!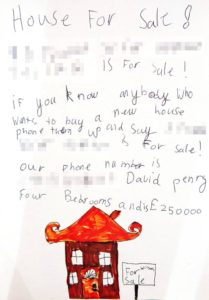 If the printed marketing materials resemble the professional prowess of a middle school bake sale, here's your sign!  
If you call your Realtor for a quick question and he takes 2 days to get back to you, here's your sign!
If your Realtors plan to sell your house is just list it in the MLS and wait for buyers agents to stop by, here's your sign!
In order for a Real Estate agent to get top dollar for your home, they need to do the opposite of above.  In order for a house to sell for top dollar, you MUST be able to show the value to home buyers.  This means Taking professional pictures, have professional marketing pieces designed.  You've put a lot of time into making your home look like a million bucks that needs to come through in how the property is presented to the market.  I believe going above and beyond and offering cutting edge technology and exhaustive marketing package is the only way to go.  Take a look here.
A good Realtor is a responsive one. If your agent is not answering phone calls and taking days to get back to you, do you think you are the only one he/she is doing this to?  Definitely not.  Realtors field lots of phone calls from other agents and buyer with questions about your property.  If they can't get a hold of the agent, how can the agent help them? A good Realtor is available, and answers their phone and email in a timely manner!
A good Realtor should be able to negotiate on your behalf. In most transaction all parties are looking for a mutual agreement, but getting the most beneficial deal and best terms are often something that need a little work to achieve.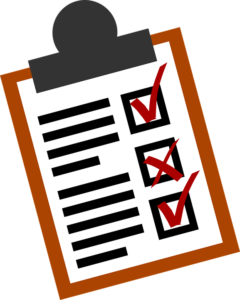 Lastly, your Realtor should have a detailed plan on how to market the home, and how he/she will garner attention from all buyers in the area.  There is a lot that goes into this, which can really separate the good agents from the rest.
Remember, there is no one single silver bullet to achieve incredible results.  Part of a Realtors job is advising you should take care of cleaning, staging etc.  It does take some work, but the reward is always worth it. Think about if you spent 25 hours prepping your home, cleaning, staging, and doing fix ups, and following the checklist above. You hire a good agent and you end up selling your property for an extra $5,000 for having the complete move-in ready wow factor that buyers love.  That's $200/hour you made in your spare time, not too shabby!
How much is your home worth?