Problem Solving: How to Buy and Sell a Home at the Same Time
---
Wouldn't it be great if you were a FIRST time home-buyer again? You could shop for homes, move in at your leisure and not worry about carrying TWO mortgages at once?
If you're graduating from first time owner, to repeat home buyer, you might have a few extra hurdles to clear this time around. But fear not, you're not the first person to do this and you certainly won't be the last. A little planning and know-how is all you need to help you get through the logistical challenge.
So what's the best way to buy AND sell a home at the same time? While there isn't a one size fits all solution, here's a breakdown of the pros and cons of the most common solutions.
Buy your new home, move in, and then list your old home
Why it's good – If you can swing it, it's the ideal situation. You can spend as much time as you need to research areas, communities, shop for homes, line up your financing, etc. Once you find the right home, you make an offer, close on the home. Now that you own both homes, you have plenty of time to move, do any work you need to on either home, and get settled.  Once you're out, you can list the old house for sale.  Since it's now vacant, you won't be bothered with keeping it clean for showings, being gone all weekend, and any of the other inconveniences that come with selling a home.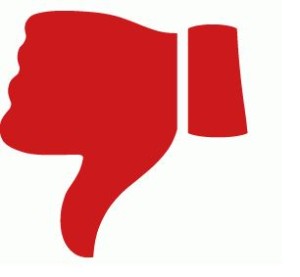 Why it's bad – The big one here is you are paying two mortgages. Not everyone will financially be able to take this on, let alone qualify with a lender to make it work. (hint: contact your lender/bank and find out if this is an option!) Depending on your Real Estate market, homes could be selling right away, or it could take many months.  It would be important to assess this up front so you can have an idea of how long you can realistically expect your old home to be sitting on the market.  As always, it's important to price your home right in this scenario to ensure a timely sale – especially when you're paying an extra mortgage every month!
Sell your current home, rent, buy new home
Why it's good – You're not taking on two mortgages at once.  Once you sell, you collect your funds, move into temporary housing, get qualified and then shop for a home. The stress of doing both at the same time is lifted, and you can make a more calculated and educated decision on your next home.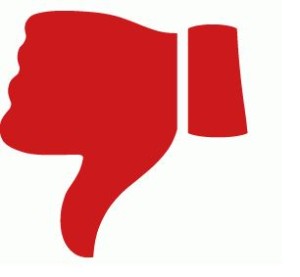 Why it's bad – Moving is about as much fun as the flu. In this scenario, you'll be moving twice.  Your temporary housing could be a short term rental, staying with friends and family, or even a hotel! If you plan to rent for a very short period of time, you can consider a moving and storage company who will store your belongings in a loaded truck/pods and deliver them once your buy your new home.  Now, can you live out of a suitcase for a period of time? That's up to you, but if you aren't feeling like doing two complete load and unloads, you should consider it!
Concurrent Sale
Why it's good – Move once and don't float two mortgages. This option is a blend of the previous options and relies on a contingent offer on a home.  This means your offer for your new home is only valid if your current home sells.  There are MANY nuances and ways to structure a contingent offer, so it's important to understand it completely. When done right, it allows you to close on your current home, then close on the new home shortly after, and move only once. You will be able to qualify for the new mortgage under the assumption that the first house will be sold before you close on the second house.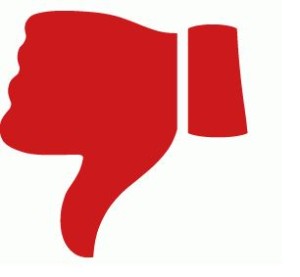 Why it's bad – Depending on the market demand, home sellers may not be interested in a contingent offer. It's worth noting, there are two different types of contingent offers.  If you plan to use this method, READ & UNDERSTAND THIS!!
A- Contingent upon close of current home – This is used when your home has already been listed, you have received and accepted an offer. Your current house is under contract and has a set closing date.

B- Contingent upon sale and close of current home – This is used when your home is listed for sale, but has NOT  yet received an offer.
Unless a home seller is desperate, they are most likely NOT going to accept method B. What if your current house doesn't sell for 6 months, do you expect the sellers of your new home to wait around for an indefinite period of time and turn away potential buyers while waiting for you to sell? Unless there is something in it for them, it's not likely.
If you're with me so far, this means if you are going to use the concurrent sale method, you should have a pretty good idea of what you can afford, where you want to buy, and even some options narrowed down for your new home BEFORE you list your home.  When you receive an offer on your current home, the countdown begins and you'll need to pull the trigger relatively quickly! This time crunch can be nerve racking. And if you don't find a home in time, you can always find temporary housing!
And since this is Real Estate we are talking about here, everything is negotiable. There are many ways to ease the transition and coordinate move in/move out dates with the buyers/sellers in your transaction. Most likely, they are in the same boat as you and want to make a move as seamless as possible.  So once the hard negotiations are done, it's time to be human with them and come to an agreement on closing dates, leasebacks and all the other possibilities to find a win-win moving solution for everybody!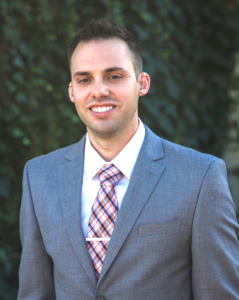 Need to Sell Your House?
Shop for your New Home Here!