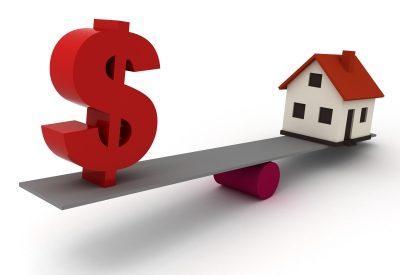 Appraisals – Uncovering The True Value
---
The Appraisal – It's the little discussed part of the home buying/selling process that has BIG effects on your wallet. Without question, it can be the most misunderstood, challenging, and downright frustrating parts of a real estate transaction. On the flip side, it's uber important for both buyers and sellers to understand why it exists, how it works, and how the appraisal can be used for or against you when buying or selling a house.
The Basics – What exactly is an appraisal?
An appraisal is a detailed process and report that develops a professional opinion of the value of a home. When completed in a sales transaction, the appraisal is ordered by the Buyers lender.  All lenders require an appraisal to be completed before issuing a loan.  The primary purpose of an appraisal is for the lender to make sure that the buyers is not paying too much for a home, and that the bank is not lending more than the property is worth.
For example a bank won't lend you $300k on a property that is really only worth $280k in the current market.
Isn't it a Real Estate agents job to tell you how much a property is worth?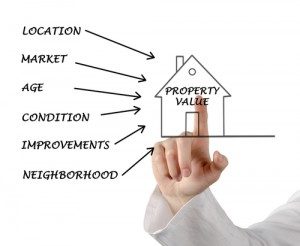 Certainly. Identifying an appropriate market value is one of the many roles of a real estate agent.  However appraisers provide a more in depth analytical approach using predefined methods and calculations to come up with a property valuation.  In other words, while an agent might spend 5% of their time on coming up with a property value, while an appraiser spends 100% of their time on it, and therefore provides a more comprehensive and detailed analysis of a property.
Who pays for an appraisal?
Technically speaking, it's negotiable.  However, more often than not a buyer should plan on paying for an appraisal themselves. Since the appraisal is typically paid for out of pocket, sellers are not fond of paying those costs on behalf of the buyer up front.  If the deal doesn't go through or the buyer walks, the seller is on the hook for that expense.
Some lenders will reimburse buyers for the appraisal at closing.  Some lenders will pay for it up front, and then charge the buyers at closing.  There is no right or wrong, but different lenders handle it differently.  I always advise to plan to pay for it up front and out of pocket, and if you do not need to for whatever reason, then great, but at least you are prepared!
Appraisals can vary dependent on loan type and a few factors but are usually $350-$500
What happens if the appraisal is LESS than sales price?
Assuming a standard purchase contract in a residential sale, there are a few common scenarios that can play out if the appraisal comes in LESS than the agreed upon sales price.
The buyer may walk away from the transaction with a refund of their earnest money. They would still be out the appraisal cost and any inspection costs.
A buyer can NOT force a seller to adjust the sales price down to the appraised value, however the seller may agree to do so in order to keep the deal alive.
If the seller does not agree to adjust the sales price the buyer may optionally pay the difference in cash between the appraised value and the purchase price.
What happens if the appraisal is MORE than the sales price?
In short, not much. The buyer is sent a copy of the appraisal, the seller is NOT.  The buyer has no obligation to share the appraised value with the sellers (unless it comes in low, then you will most likely be asked to provide evidence).  As a seller you are only entitled to know that the appraisal "met or exceeded the purchase price"  aka – it passed.
As with most sellers, curiosity gets the best of us and you want to know what the home appraised for.  While you can always ask, the buyers do not have an obligation to share that information with the selling party. There is no going back and asking for more money when the appraisal comes in higher than the sales price.
Appraisal vs Inspection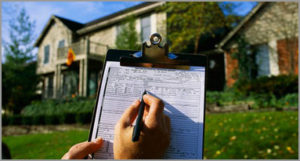 Sometimes these two are confused.  An appraisal is not meant to be a substitute for a home inspection.  A home inspection is a detailed inspection of the properties physical attributes, and tests the function of the home.  Faucets, outlets, fans, finding leaks, etc. etc. However, an appraisal; does do a site "inspection" to come visit the property. They are simply inspecting a quick overall condition of the property, taking some measurements and are not probing into the home like a home inspector.
While an appraisers are not looking for issues, there are certain guidelines they are looking for on some types of loans. For example a FHA loan/appraisal requires a roof with a remaining life of 2 years, so if the appraiser happens to notice a roof leak when they walk though, this will be called out on the appraisal and be required to be fixed in order to complete the loan.
Can buyers, sellers, lenders, or agents influence an appraiser's opinion of value?
It's a complicated issue, but there is some control over an appraisals value.  Back in the days of less controlled lending, appraisers were assigned directly by a lender.  There were often reports of lenders strong-arming appraisers to make sure the reports appraised at value, or else the lender would threaten o stop sending them business. Among several other things, this bad practice contributed to inflated prices and ultimately aided in the collapse of the famous real estate bubble.
Thankfully, it's now federally mandated that lenders go through a third party appraisal management company, so they have no convoluted relationships, or manipulative practices with the appraiser.  A random appraiser is assigned on each loan.
That being said, where some influence can come from is the seller and the seller's agent.  An appraiser will visit a property for typically 10 or 20 minutes.  They do not do a detailed inspection, so unless they are told, they do not know the condition or updates of many things in the home.  For example, a new roof underlayment, or rooftop A/C, or new piping they would never see. Homeowners have put in thousands of dollars' worth in to those improvements and the home should be valued as such.
Personally, when representing sellers, I gather this information and provide it to the appraiser in an effort to make sure the appraiser knows all the updates that have been put into the home. I never rely on an appraiser to quickly identify every update in the home in the short time they visit the property.  It's a critical piece that many agents overlook. It will lead to an unhappy seller whose investments went unnoticed, and could possibly cause the transaction to fall out – ouch. The purpose isn't to inflate the price, it's to help the appraiser provide an ACCURATE price for the improvements made to the property.
If you have any other questions regarding appraisals, don't hesitate to email me!