Predicting the Phoenix Valleys Real Estate Market
---
12 years ago Mike Orr – no, not the football player – the director of research center at ASU was one of the first to begin to see the signs of the infamous housing bubble. In 2009 Mike was also one of the first to predict the beginning of the housing recovery process.  As a math major, Mike Orr has been intensely studying the real estate market in Arizona from a purely mathematical approach, leaving all emotions at bay.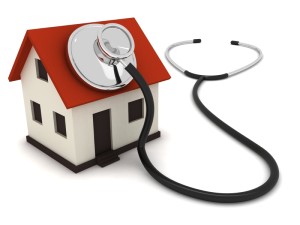 Mike Orr and his proprietary data reporting platform, the Cromford Report, is seen as the top authority in valley Real Estate trends. It's easy to see why.  Professionals across the county subscribe to his data to guide them in the Real Estate marketplace.  When Mike Orr was recently asked about what's next for the housing market, a reoccurring keyword seemed to be "stability". Something we haven't had in quite some time and pleasant news to hear from the Valleys Real Estate guru.
The price increases we saw in 2004-2006 were unhealthy for the market.  Lenders were loaning on just about anyone who could fog a mirror and prices were shooting through the roof at an unheard of rate.  Since the first "bottom" in roughly 2009 the market has proved to fight back and regain value. Many areas of the valley are getting back to close to their appropriate values.   So where does this put us looking forward?  If Mike Orr is right,stability in the real estate market means:
–          Enough housing inventory available
–          Demand to match the available inventory
–          Employment numbers remain at a healthy level
Lenders today are much more cautious on who and what they will loan.  In fact laws and policies have been specifically put in place to prevent another bubble/crash.  Mike Orr recently reinforced this by admitting mathematically the bubble was a "once in a lifetime event".  Looking forward through 2016 and beyond, stability is a refreshing opportunity for so many people who are still harboring on what happened in the mid 2000's.  Owning a home is part of the American dream.  Yes, it will have its ups and downs, but history has shown it has repeatedly proven to be a robust investment for you and your family's future.