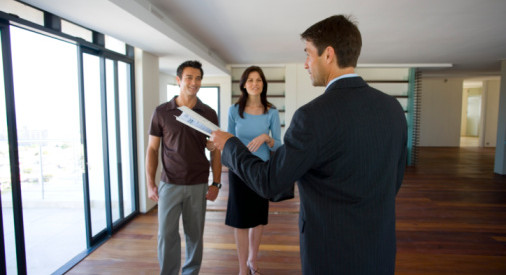 Part 2 of 3 – F.A.Q. Blog Series – Home Seller FAQ
---
  Search the MLS Database         Get my Home Value
What Items stay with the house when it sells?
In the simplest terms, items that are attached to the physical structure of the house remain with the house.  In real estate if something "comes with" the house it "conveys". The following are SOME (not all) items that convey with a standard residential purchase:
Free standing range
Ceiling fans
Windows screens
Outdoor landscaping and lighting
Storage sheds
Light fixtures
Towel and curtain rods
Mounted speakers
Attached satellite dishes
Draperies and window coverings
Mister systems
Solar systems
Built in appliances
In recent years much debate has surrounded wall mounted flat screen TV's.  They are technically affixed to the property, so they convey right? What about water softeners?  The softener is attached to the property as well.  However, since these items are not house and size specific (much like draperies are) these can be used in the sellers next home.  A good agent will clearly define these items for you in your listing and purchase contract so the buyer and seller are mutually aware on what items are to be sold.
In some situations, sellers will have personal property they do not wish to sell with the house.  For example, say your grandfather passed down a chandelier he picked up in 1930 overseas while serving the country.  You have proudly displayed this chandelier in your home, but when it comes time to sell, you of course plan to keep it.  You have two options  – Disclose in your listing that the chandelier does NOT convey and this MUST be in the purchase contract, OR my recommended action of removing the items before you list the home.  Yes it's beautiful, however it's human nature to want what you can't have.  By advertising "chandelier not included in sale" you are asking for people to specifically request that the chandelier stays.  It's funny how people work, but this is the reality.  End of the day, if you do NOT want something included that is traditionally included in a sale you should remove it from sight before listing.
Do I have to be home to allow buyers to view my house? Are lockboxes safe?
You do not need to be home in order for buyers to view your house. In fact it's best if you are not home when buyers are looking at your house.  Buyers will ALWAYS be accompanied by a licensed agent when inside your house.  Buyers want to feel comfortable as they walk through.  "Hovering" is a quick way to make it uncomfortable for the buyer. The buyer will end up going through quickly and not soaking in what the house itself has to offer. They house will be ruled out before it stood a chance. Additionally buyers want to be able to discuss among themselves and the Realtor® about how they feel.  Do you really want to hear the buyers say your choice in windows coverings makes them queasy?
Your home should be on a lockbox when listed for sale.  Make sure your agent uses a "Realtor" or "Supra" lockbox.  These lockboxes can ONLY be digitally accessed by licensed agents.
Additionally, these lockboxes have a complete tracking system.  It records and logs every time someone accesses the lockbox, and ultimately, the agent is responsible for anything that happens while they are at the home.  Additionally, these lockboxes can be accessible for certain times only.  Typically this is a 8am-8pm timeframe, but you may request your listing agent to restrict the lockbox to certain times if necessary.  This way it's impossible for unexpected guests to arrive at your house at unusual hours.
Is now a good time to sell?
Ah yes, the ultimate question, is NOW the right time to sell my home?  The answer is, that depends. Do you want to sell your house because you think the market has peaked?  Do want to sell your house because you are relocating?
If your primary concern is whether the market will go up, down or sideways, I unfortunately don't have a crystal ball.  I will tell you as of writing April 2016, we are experiencing a shortage of inventory in the sub $250k range.  In that aspect, as a seller you have the upper hand – it's a "sellers market". If you own a property in this price range and are considering selling, there may not be a much better time to cash out on some equity and get into a "move up" home with a greater potential for appreciation.
The valley is unique in some ways because some areas can be booming while others are stagnant.  The hottest market in 2004 was Maricopa and Casa Grande.  The market has picked up again in 2015, yet those markets remain stagnant. Meanwhile central Phoenix is undergoing revitalization and seeing great appreciation.
If you are going to be selling your house for a higher priced home, consider this.  If the market appreciates at 5% a year for the next two years the percent of appreciation on your more expensive home will be a greater dollar amount than depreciation on your lesser expensive home.  This logic says, buy now and ride it up.  If the market depreciates 5% over the next two years, that same logic applies in reverse.  So the real question is, are you bearish or bullish?
Want to see how much your home is worth?  Get a free Market Analysis in less than 24 hours.