Who are the Real Estate "Players" and what do they do?
---
The Real Estate Agent
Most people know what a Real Estate agent does, but most people have very little grasp on the entirety of the role.  The obvious – a good real estate agent should first and foremost consult with you about the home buying process.  This consult includes gathering information like who, what, when, where and how you plan to buy the home.  At this point an agent may advise you on your deficiencies of these questions.  For example if you have not yet been pre-qualified, this should always be the next step – speaking with a lender.
Once fully approved your Real Estate agent will locate and show you homes.  One thing I can tell you is that everybody has a different interpretation of how this process should work.  In fact, there really is no right or wrong way.  Long gone are the days where a realtor had the magic book of properties for sale.  The fact is you can find most properties that are available right at home online.  However do be aware, sites like Zillow and homes.com will never, ever be as accurate as the MLS.  They are a great place to start, but when it's time to get serious, you need to work with the MLS directly. For some folks, this process means sending their realtor 5 homes they want to see, and having the realtor arrange the showings and let them in.  For others, it's giving the realtor specific needs or price ranges and allowing them to locate properties, and bring them to the homes that best suit their needs.
Once you find a home you like, it's the Realtors job to put together a pricing analysis on the property, to determine their professional opinion of value.  Using this, together you will come up with an offer.  In addition to just a number, there is a myriad of other terms and conditions that your agent will educate you on so you can make the most informed decision possible.  Negotiations will commonly follow your offer.
**It's your Realtor's job to make sure you get the best deal possible, inform you of your rights, and most importantly make sure you are legally protected throughout the entire process.  This is by far where good Real Estate agents provide the most value! Messing up a large financial transaction like a real estate purchase can have detrimental effects.
The Loan Officer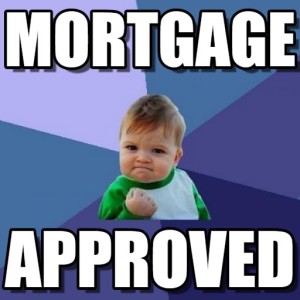 Unless you are cash heavy, you are going to need a good lender to obtain a mortgage. The lending process has LOTS of moving pieces and can seem daunting at times.  The role of the loan officer is to advise you and help you through this process and handle the entire transaction of the loan – from pre-qualification to signing of documents.  You see, in the process of acquiring a loan, your "file" gets passed along from the loan officer, to a loan processor, to an underwriter, to the funder and on and on and on.  But fear not, the Loan Officer keeps tabs on your loan no matter where it's at in the process and their main goal is to keep the loan on track and on time. This will be the only person you should need to work with at the lending company you choose to do business with. Ask your Realtor for a recommendation of a good lender with a solid track record.
The Inspector
When you purchase a home in the state of Arizona, you are typically entitled to a 10 day inspection period.  You can use this time to learn about the property, locate deficiencies or issues, research schools, crime, etc.  While a formal home inspection is not usually required, it is advised and is an upfront investment that could save you thousands of dollars in headaches and unknown issues. I always, always advise on getting a home inspection completed.
A general home inspection will look at all aspects of your home from roofing, to plumbing, electrical, building codes and everything in between.  At the end of the inspection, the inspector will provide to you an inspection report that details all of their findings. You should be given the opportunity to come to your inspection.  You may choose any inspector you would like to have the inspection performed.  While there is no need to be present during the entire inspection, it can be helpful to have a review with the inspector at the end.  They will go over the report with you, and physically show you any issues they have uncovered in the home. From here, it is up to you and your real estate agent to analyze and review the findings of the inspection.  You should have an opportunity to request any repairs from the seller that are important to you.
The Appraiser
More than likely, you won't actually ever meet the appraiser, but they play a critical role in the successful purchase of your property. The reason an appraiser is sent out to perform an appraisal on a property is for the lenders information.  Typically, the appraiser is ordered once you successfully pass your inspection period. The appraiser comes out to the house, measures the property, notates its condition and upgrades and then uses it to estimate a value based on other recently sold comparable properties.
The entire purpose of this appraisal is to make sure that the property is worth what you are paying for it.  After all, why would a bank lend you $400k on a property that's only worth $375k? This also can protect the buyer to ensure that you are not overpaying for a home.
The Escrow Officer
An escrow officer works at a title company.  The job of the title and escrow company is two-fold. While there is technically a distinct difference between Title Company and Escrow Company, they are commonly referred to as the same thing. For simplicity sake of today's conversation, that's an entire separate article of semantics!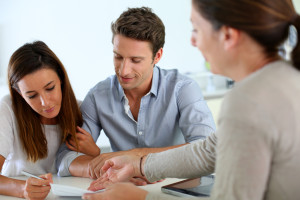 The escrow officer is a neutral third party in the transaction.  Their main goal is to get the transaction recorded with the county to formalize the sale.  The escrow officer maintains a "checks and balances" like document for the buyers and sellers.  When it comes time to close, they have recorded each and every cent that has been spent, and divide the funds up properly between all parties.  That means collecting payment from you and the lender, and sending it to the sellers.
Additionally the escrow officers have title work to complete. If the property is in an HOA, you can expect to receive HOA documents from them.  They also provide you with a title insurance policy that protects you and your lender against any defects or "clouds" on the title.
The escrow officers are solely responsible for making sure all the funds, credits, concessions, and fees are split property and sent to the right parties.  They will also typically be the ones who will assist you signing all the legally required documents as well as your loan documents.
But don't forget your real estate agent has a general knowledge of this entire process, and is in communication with all these parties to keep things on time and smooth for you. Must you know all the nitty gritty beyond this?  Absolutely not!  Let your agent guide you through the process for a successful home purchase!
Search the MLS