How to Get a Good Deal When Buying a Home
---
So you've made the decision, your going to purchase a home in 2017, congrats! You know the neighborhoods you like, and you know exactly what features you want it to have – granite counter tops, tile flooring, vaulted ceilings, and of course a pool for some summertime fun. You have done your research and decided you CAN afford the home you want, but wouldn't it be great if you could get it for a great deal?
So how do you go about getting a good deal on you next home? First, before you pull the trigger on that perfect home let's explore a little bit what gives home it's value.
The Perfect Location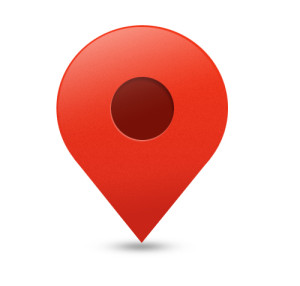 By far the biggest influencer of price is location.  We've all heard the adage "Location, Location, Location" Certain neighborhoods, zip codes or cities can drive up or down prices tremendously.  But consider this, typically the areas just outside the "highly desired" neighborhood boundaries are just as nice, but can be had at a slightly lower price.  These "perimeter neighborhoods" can typically offer some of the absolute best values.
In Example, Tatum Blvd is the dividing line for North Phoenix and North Scottsdale.  On the Scottsdale side of Tatum Blvd, homes sell for on average 10% higher than homes on the Tatum Side. We are talking a difference of a couple hundred feet.  Homes are in the same school district, have the same taxes (This area of Scottsdale has Phoenix taxes), built at the same time, yet fetch an extra $30,000 for a Scottsdale mailing address. If you are looking for a deal and can sacrifice some vanity, try scouting out some good perimeter neighborhoods to maximize your dollar.
Updated Homes vs non-Updated
Another chance to get a good deal is looking at fixer uppers.  Now, this isn't for everyone but there is a ton of money to be saved/made here so here me out.  Before you write off this option consider this scenario: A fully updated move-in ready home at 40th Street and Indian School (Arcadia Lite Area) sells for $550k. A home one half the size on the same size lot in the same neighborhood sells for $250k, but needs work.  A contractor can completely renovate the home, put on an addition and give you a near BRAND NEW gorgeous home of the same size for around $225k. That's a total investment of $475k for a home that's now worth $550k.  That's a whole lot of equity to be had at move in!
Most of the time, foreclosures and short sales are fixer upper properties, so these fall into the same category. While buying a short sale of foreclosure can usually help your save a few bucks, expect to lengthen the process quite a bit.  Most short sales will take upwards of 3-4 months to purchase and can be a more difficult transaction than your standard residential sale.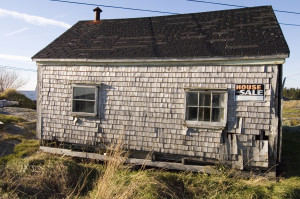 Negotiating a Home Purchase
In the first two examples, we look at tangible factors that go into pricing. However, these examples are only applicable to certain properties and only certain buyers will be daring enough to take on the risk for the rewards. For everyone else your fate lies in the hands of your Realtor and negotiating the contract.
In addition to just purchase price, there are a myriad of other terms and negotiable items on a purchase that can really sweeten or sour the deal.
-Home warranties
-Repairs
-Inspection Periods
-Seller Concessions
-HOA Transfer Fees
-Contingencies
Getting creative with these negotiable terms is what really is going to make the difference in your purchase.  But fear not, getting into the technicalities of each is a lesson for another day.  After all, that's why you work with a knowledgeable and experienced buyer's agent – to make sure you secure the absolute best deal and terms possible for your new home purchase.
UPDATE: To dig deeper into all the negotiable items of the contract, read the Blog article: Offers Are More Than Price!
Search the MLS