Home Buying Myths
---
Buying a house is not something most of us do every day.  You may do it once a decade, or even once in a lifetime. Despite the fact that most of us enter the world of real estate rarely, we all think we know how it works. Maybe it's based on the experiences of family members and friends, or things you've heard or read, but what you think you know about real estate is probably riddled with misinformation. While I'm going to clear up the most common myths right now, when it comes time to buy a home, remember these common myths and your wallet will thank you!
Myth # 1 Real Estate Agents Should Tell You about Crime, Schools & Ethnic Make-up of Neighborhoods
There's a fine line to walk when discussing crime and schools with home buyers.  As a home buyer looking to move into an area, you want to know all about the area where you are putting down roots. Who lives here? Is it a safe neighborhood? Are the schools good?  All simple questions that would be great for a Realtor, right?
Well, don't be surprised next time you ask these questions and you don't get a straight answer.  It's not because your Real Estate agent is giving you the "run around", it's because you are asking questions that have to do with protected classes, in which by law Real Estate Agents are NOT allowed to answer.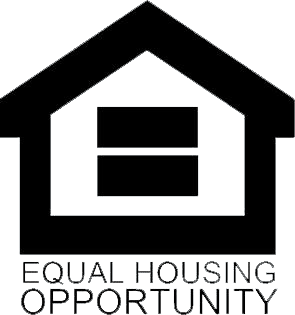 Oftentimes, home buyers are flabbergasted that an agent won't answer a question as simple as "What's the best school around?"  "Is so-and-so neighborhood a safe neighborhood?" These are common questions from home buyers that are off limits for Real Estate Agents.  Often times, the questions sound innocent, but they can easily be misconstrued.  In this sue-happy state of the country, agents error on the side of caution.  Agents will avoid answering any question that could possibly be interpreted as "steering" the buyer into a neighborhood based upon any of the below 7 federally protected classes.
Race
Color
Religion
Sex
National Origin
Disability
Familial Status (having children under 18 in a household or pregnant)
Remember, "good" and "safe" are subjective terms.  Safe to one person could considered dangerous to someone else. Take  a look at Trulia.com/Local for an easy to use graphical way to research crime, demographics, schools and more for a particular area.
Myth #2 You need a 20% down payment
There are many situations where a 20% down payment on a home is required, but for most people this is not the case. Long gone are the days where 20% down payment is the minimum to buy a home. Today banks are much more flexible on lending terms. For many would-be home buyers, coming up with a 20% down payment for the average home of $210,000 would be $42,000 – more than many have.
Today, there are a lot of loan programs available that can enable you to buy a property with much less of a down payment. Today's buyers can obtain a loan with as little as 3% down payment for a conventional loan, and 3.5% down payment for an FHA loan.
On top of that, there are even grant programs that will "grant" you the down payment for your property, allowing home buyers to buy with 0% down payment from their own pocket! There are restrictions to these programs, and not all buyers will qualify (feel free to drop me a line for more info)
However, just because you can put less than 20% down, doesn't mean you should. When putting less than 20% down, you will most likely need to pay Private Mortgage Insurance (PMI) on your loan – an added monthly cost to add on top of your payment. Additionally, the interest rate may be higher than if you put 20% or more as a down payment. Decide what works with your budget and financial goals.
Myth #3 You don't need an inspection for a new build or renovated home.
There's something to be said for buying a new or fully remodeled home. Just pack your suitcase and move right in to worry free living.  No troubles, messy projects, nothings broken, or at least that's the goal. While you are getting a brand new home, it's still recommended to have a third party private inspection completed before purchase.
A professional home inspector can uncover issues with a home that the average Joe may not see.  For a newly built home, an inspector can make sure everything is functioning properly, that it's built to code, and there were no oversights by the builder.  After all, humans build homes and humans do mess up.
When buying a renovated home, it's even more important.  Depending on the extent of the renovation, there could be old infrastructure behind the walls.  It's important to know the condition of electrical, plumbing, roof, etc on an older home, even though it may look brand new when you walk inside.
As always, home inspections are completely optional.  You have the right as a home buyer to do your research and homework on a property and neighborhood before you buy it.  Spend the few hundred dollars on a independent third party home inspection and have peace of mind that the property you are purchasing is everything you expect.
Myth # 4 The only up-front cost is a down payment
This usually applies to first time home buyers.  Maybe more of a learning curve than a myth, but the fact is time and time again home buyers are surprised by additional fees they were not expecting. Consider this your warning and opportunity to plan accordingly!
Below are the most common costs you will incur as a BUYER.
Lender Fees – When obtaining a loan, you pay the lender not only in interest every month, but also a loan origination fee – Paid at closing.
Title/Escrow Fees – The transfer of property is handled by a third party title and escrow company who charges both the buyers and seller for services – Paid at closing.
*Lender and title/escrow fees (typically referred to as Buyer Closing costs) are typically about 1.5%-3% based upon purchase amount, loan amount, and lender/title companies chosen. These fees can sometimes be covered by the seller if negotiated in your contract.
Home Inspection Fee – Between $325-$600 depending on size, age, features, and requested services of the home. Paid up front after an accepted offer.
Appraisal Fee – Could be mixed in with lender fees, but this fee is typically paid out of pocket by the buyers during the purchase process, whereas the other lender fees are paid at closing. This is typically around $450.
Contact Me